A Caring Service For Pets At Our Surgery Or In Your Home
A Caring Service For Pets At Our Surgery Or In Your Home
Our Team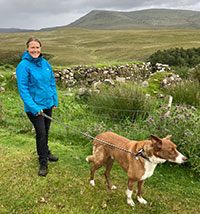 Pauline Sell qualified from the Royal Veterinary College in 1991. Whilst working in general practice for several years she obtained a Certificate in Small Animal Surgery allowing her to pursue her special interest in surgery. Pauline ensures a compassionate service for patients and their owners. Since 2005, when Pauline set up a mobile veterinary service, the practice has grown and is based at Darwin Cottage, Hatfield Heath. The cottage setting provides a "home from home" environment, helping patients, clients and staff feel relaxed and at ease. Despite the homely surroundings, surgery, diagnostic imaging (x-ray and ultrasound) and laboratory services are performed on site. Pauline also sees surgical referral cases from other vets.
---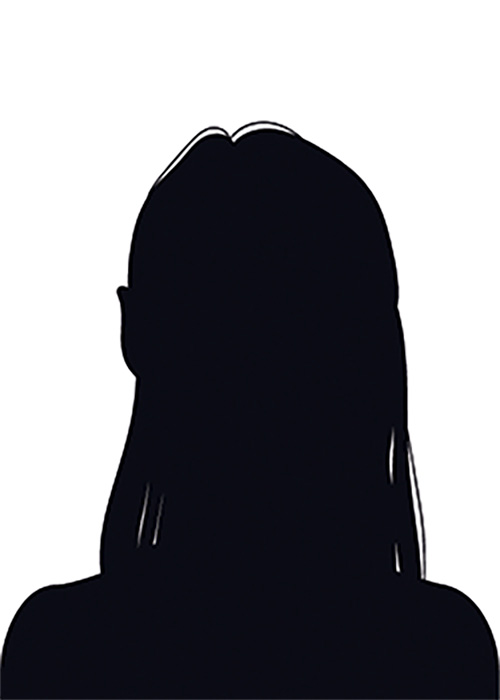 Amanda Wood - Part Time Vet
---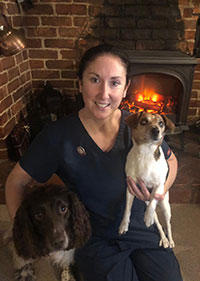 Amanda Goane RVN - Qualified Vet Nurse
Having initially joined the practice in 2013, Amanda re-joined in 2021, she is passionate about all aspects of veterinary nursing but particularly arthritis care and heads up our arthritis clinics.
---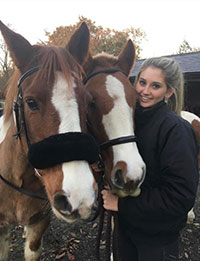 Emily Maklin RVN - Qualified Vet Nurse
Emily joined the practice as a Veterinary Care Assistant and has progressed to Veterinary Nursing. She is extremely gifted with nervous and inappetant patients and has many animals at home that take up a lot of her time. Emily nurses small animals and horses.
---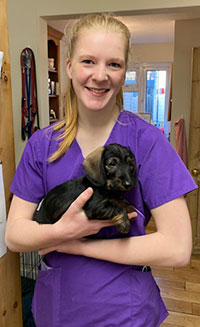 Katie Robinson - Trainee Nurse
Katie joined the practice in 2021 and is working hard towards her Veterinary Nursing qualifications.
---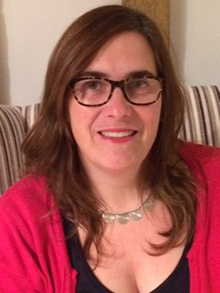 Kate Radbourne - Practice Manager and Receptionist
Kate helps with administration and all aspects of running the practice. She loves walking her beautiful labrador and enjoys watching cricket and rugby.
---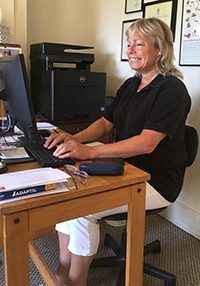 Hazel Maundrell - Receptionist
Hazel Maundrell, receptionist is a cat and dog lover (not quite so keen on rodents – but likes snakes!) Hazel is a "Grandma" to her daughter's lock down, now adolescent, puppy. She keeps herself amused by learning to play golf, watching cricket, rugby and football and hitting the odd tennis ball. She can also usually tell us where is good to go on holiday due to her past travel agency experience and which wine is currently on offer.
---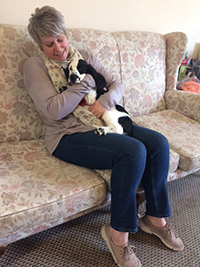 Christine Clark - Receptionist
Christine Clark joined the surgery as a receptionist in March 2018. Christine previously had a long career in senior administrative posts in both public and private sectors in London and Essex. She is now enjoying a more local role where she can combine her passion for animal welfare whilst providing administrative support to the practice.
---
We can also provide specialist services at Darwin Cottage in veterinary dermatology, (skin) and cardiology (hearts), where travelling specialists can see your pets conveniently and affordably. Where necessary we have great knowledge and experience to refer your pet to specialists elsewhere should this be required.